The Healing Center
Help for the whole person
The Healing Center is a safe place for people from all walks of life to receive care and support—whether they're dealing with emotional or financial struggles, facing health care challenges, going through a divorce, or in immediate need of food, clothing, or job search assistance.
Educational opportunities are also regularly available, including GED tutoring, computer training, English as a Second Language and US Citizenship classes. Thousands of people are served each month.
The Healing Center is located at 11345 Century Circle West—across the lake from the Tri-County main auditorium building. The Food Pantry at Eastgate is located at 1005 Old State Route 74.
Find out more, including hours, volunteering and information about who to contact for specific programs offered:
YouVersion
A free Bible on your phone, tablet, and computer.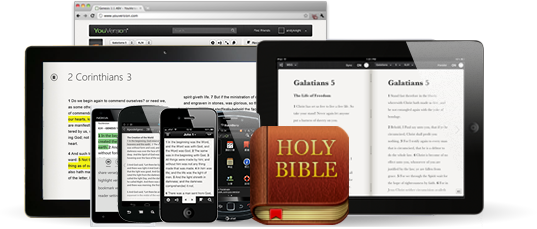 YouVersion is a simple, ad-free Bible that brings God's Word into your daily life. With hundreds of versions, reading plans and study tools, it has become a regular resource for millions of Christians.