Funerals
To speak to a pastor regarding scheduling a funeral, please Call Vineyard Cincinnati at (513) 671-0422 Ext. 321.
When the walk of life takes a different turn, we at Vineyard Cincinnati want to be available to help you make a forward step. We hope that this information will help in making the days ahead as clear as they can be. We ask that God would give you his comfort and strength during this most difficult time.
What to do first
Schedule a pastor for the service. Call Vineyard Cincinnati at (513) 671-0422 Ext. 321
Select and make an appointment with a funeral home. If you need referrals to a funeral home click here.
We offer the following services at no cost to you:
Pastor will conduct the funeral or memorial service (While we do not charge for our pastoral services, if you would like to make an honorarium to the pastor, a recommended amount is $100)
Sound Technician
Use of the Chapel, capacity approximately 350 (based on availability)
Music, programs and slide shows
We do have a sound system in our Chapel which will allow for live musicians during the funeral service. We do not contact or schedule, but you may contact a musician on our Musician Listing.
We also do have a large screen in the Chapel on which a Power Point presentation can be played. Our Sound Tech can be available to play the presentation during the funeral service, but due to our limited resources, we are unable to make the Power Point presentation for you.
We are also unable to print any funeral programs. Programs can be printed through your funeral home or by going through a local printing shop.
YouVersion
A free Bible on your phone, tablet, and computer.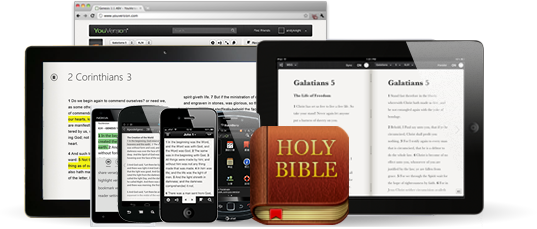 YouVersion is a simple, ad-free Bible that brings God's Word into your daily life. With hundreds of versions, reading plans and study tools, it has become a regular resource for millions of Christians.