New to the Vineyard?
Come on in and welcome!
This is a typical way our weekend services begin. Nothing fancy. We gather in a simple, informal atmosphere at multiple times and locations around the city that accommodate any schedule.
No one is going to single you out or ask you to stand up and give your name. Grab a free coffee or tea, bring it in and relax. During the service we will have a time of singing and teaching.
A lot of people who attend the Vineyard each weekend have either never been to church or rarely attended. You're in good company with those of us who are exploring who God is—or rediscovering what church can be.
YouVersion
A free Bible on your phone, tablet, and computer.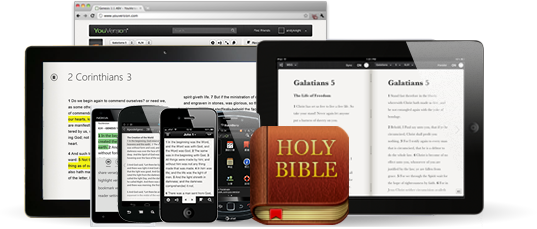 YouVersion is a simple, ad-free Bible that brings God's Word into your daily life. With hundreds of versions, reading plans and study tools, it has become a regular resource for millions of Christians.